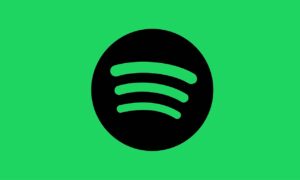 Het afgelopen jaar was voor veel mensen een moeilijk jaar. Ook voor mij. De corona haalde ons uit onze routine. Bracht onzekerheden mee op financieel gebied en zorgen om de gezondheid van mensen die we liefhebben. We mochten opeens heel veel niet en het was moeilijk om om te schakelen naar wat nog wel mocht.
Wandelen
Wandelen in de natuur bijvoorbeeld. Het verplichte thuisblijven en de geestelijke toestand waarin ik me vorig jaar bevond, spoorde me aan tot wandelen. Uren in de natuur. Vorig jaar werden we geholpen door het prachtige weer. Al bij de start van de coronacrisis brak de lente door. Uren met zon en blauwe luchten. Frisse lucht, heerlijk en ontspannend.
Spotify
Terwijl de corona nog lang niet voorbij is, zijn we deze zomer wel vrijer dan eerst. Met de vaccinaties en afgenomen maatregelen neemt onze vrijheid toe. Ik wandel nog steeds, uren alleen of met onze hond en geniet van de prachtige groene natuur. Want in deze periode laat het weer het wat afweten; geen hoogzomer maar veel regen en dat heeft dan weer als voordeel dat de natuur groener is dan ooit tevoren. Ik geniet intens van alles om me heen en wandel met muziek in mijn oortjes. Ik heb door de vele kilometers heel wat nieuwe playlists gemaakt op Spotify. Voor alle stemmingen en wandeltempo's. George Michael is wel een van mijn favorieten, evenals Simply Red en Brian Ferry, Frank Boeijen.  Maar ook de jaren 80-90, Andrea Bocelli, tracks van beroemde films. Lievelingsnummers van mijn vader…
Freedom
En vandaag stond ik daar, opeens midden in een groot groen veld. Luidkeels mee te zingen, mijn armen gespreid als Maria in the Sound of Music.
Bevrijd van een akelig jaar en het maken van een naar mijn gevoel juiste stap. Een nieuw avontuur. Het klinkt als the Sound of Music in mijn oren, in mijn hart.
Feel strong
De laatste playlist die ik onlangs heb samengesteld heb ik Feel Strong genoemd.
Maak er ook eentje voor jezelf, je zult zien wat het met je doet. Muziek om te treuren, om je op te beuren. Om fijne herinneringen te koesteren en hoop te hebben want als je naar de vele songteksten luistert; je bent nooit alleen met the Sound of Music om je heen.